Contact Us
Do you have questions about how our virtual meeting and event solutions can add value to your business?
Complete the form and an expert will contact you.
In a hurry? Please call us at (877) 932-3400 or Chat with us for immediate assistance.
We look forward to speaking with you!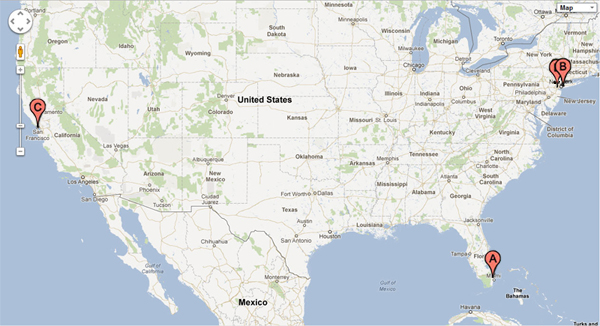 Locations
Corporate Headquarters
Onstream Media Corporation
1291 SW 29th Avenue
Pompano Beach, FL 33069 USA
Telephone +1 (954) 917-6655
Facsimile +1 (954) 917-6660
Toll-Free +1 (866) 857-1960
info@onstreammedia.com
New York Office
Onstream Media Corporation
545 5th Avenue
New York, NY 10017 USA
Telephone +1 (877)-935-3400
Facsimile +1 (954)-917-6660
onsmny@onstreammedia.com
San Francisco Office
Onstream Media Corporation
901 Battery Street
San Francisco, CA 94111 USA
Telephone +1 (415) 274-8800
Facsimile +1 (415) 274-8801
Toll-Free +1 (800) 933-3638
onsmsf@onstreammedia.com
New Jersey Office
Onstream Media Corporation
Infinite Conferencing
100 Morris Avenue
Suite 302
Springfield, NJ 07081
Phone 888-203-7900
Fax: 888-319-6472
onsmnj@onstreammedia.com
Onstream Media Corporation (OTC: ONSM), is a leading online service provider of live and on-demand corporate audio and web communications, virtual event technology, and social media marketing. Onstream Media's innovative Digital Media Services Platform (DMSP) provides customers with cost effective tools for encoding, managing, indexing, and publishing content via the Internet. The company's MarketPlace365® solution enables publishers, associations, tradeshow promoters and entrepreneurs to rapidly and cost effectively self deploy their own online virtual marketplaces. In addition, Onstream Media provides live and on-demand webcasting, webinars, web and audio conferencing services. To date, almost half of the Fortune 1000 companies and 78% of the Fortune 100 CEOs and CFOs have used Onstream Media's services. Select Onstream Media customers include AAA, Dell, Disney, Georgetown University, National Press Club, PR Newswire, Shareholder.com (NASDAQ), Sony Pictures, and the U.S. Government. Onstream Media's strategic relationships include Akamai, BT Conferencing, and Trade Show News Network (TSNN). For more information, visit Onstream Media at http://www.onstreammedia.com or call 954-917-6655.
Website | Contact Us | Site Map | Privacy Policy | Terms of Use | Blog
© 2012 Onstream Media Corporation. All rights reserved.