Interested in Learning More?
Want to learn more about our services? Tell us a little bit about what you're looking to learn or how we could help you, and the best way to get in contact with you. We'll get in touch within one business day.
Need immediate assistance?
We're here to help. Call us and speak with a Specialist who will answer any questions you might have.
Call us at 1 (877) 932-3400.
Webcasting, Webinars & Conferencing Services
Try Onstream Webinars Free for 30 Days
Almost half of the Fortune 1000 companies and 78% of the Fortune 100 CEOs and CFOs have used Onstream Media's services communicate with their investors, analysts, customers or employees.
Onstream's webcasting, webinars, and audio and web conferencing provide a cost-effective way to foster interaction between company management, investors, clients, board members, the press and internal teams. Participants can attend virtually, with just a web browser, on a PC, Mac or a mobile device, live or on demand.
Examples: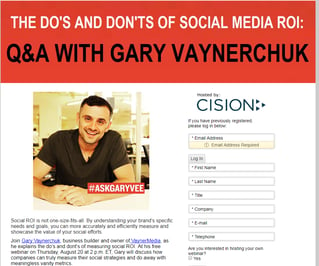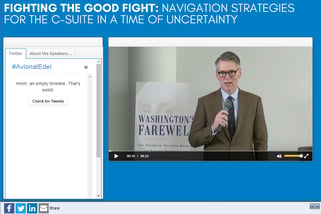 In addition to webcasting, web and audio conferencing, Onstream also offers Digital Media Services Platform™ (DMSP), a system that allows companies to upload, store, stream, manage and publish video online. DMSP is built on an enterprise-class services oriented architecture (SOA), with a flexible workflow engine that allows users to easily customize the solution. Whether you have 10 videos or thousands, we'll be able to create an affordable media solution that works.
Contact us today to learn more.
Locations
Corporate Headquarters
Onstream Media Corporation
1451 West Cypress Creek Road
Suite 204
Fort Lauderdale, Florida 33309

Telephone +1 (954) 917-6655
Facsimile +1 (954) 917-0575
Toll-Free +1 (866) 857-1960
info@onstreammedia.com

Onstream Media Corporation, is a leading online service provider of corporate audio and web communications, including webcasting, webinar, conferencing and virtual event technology. Onstream Media's innovative webcasting platform has recently been ranked #1 by TopTenREVIEWS. The company's video streaming, hosting and publishing platform provides customers with cost effective tools for encoding, managing, indexing, and publishing content to the Internet or virtually any mobile device. To date, almost half of the Fortune 1000 companies and 78% of the Fortune 100 CEOs and CFOs have used Onstream Media's services. Select Onstream Media customers include Dell, GE Capital, Georgetown University, IRS, KPMG, National Press Club, Nuclear Regulatory Commission, PR Newswire and Shareholder.com (NASDAQ). Onstream Media's strategic relationships include Akamai, BT Conferencing, and Trade Show News Network. For more information, visit Onstream Media at http://www.onstreammedia.com or call 954-917-6655.
Website | Contact Us | Blog